Sino-Tajik Border: Settlement or Entrapment?
28 Jan, 2011 · 3319
Bhavna Singh explores whether the conditions of the Sino-Tajik border resolution can be replicated in the Sino-Indian case

---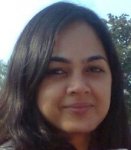 Bhavna Singh
Senior Research Officer
Pragmatism and realpolitik have paved the way for Tajikistan to cede territory to China in lieu of ascertaining its territorial integrity and sovereignty as well as addressing China's irredentist claims in 'Da Xia' (the Central Asian region). The Chinese leadership for its part has won accolades domestically and added another feather in its foreign policy goals by settling a long drawn historical dispute (almost 130 years old) and internationally, by projecting its 'big brother' magnanimity in dealing with its smaller neighbours. However, will a similar approach prove viable in settling China's disputed borders with other countries?

On 12 January 2011 the Tajikistan parliament ratified a protocol demarcating its border with China, which brings to fruition the 2002 agreement between Tajik Foreign Minister Hamrokhon Zarifi and his Chinese counterpart Yang Jiechi in Beijing in April 2010. It relinquishes Tajikistan's control over 1,000sq kms (approximately) of uninhabited land in the Pamir mountainous region. While the area amounts to a miniscule three per cent of the 28,000sq kms under dispute since the time of Czarist Russia, it is almost one per cent of Tajikistan's total geographical area which is 1,43,000sq kms. The Tajik government has claimed the development as a huge diplomatic victory.

Yet, much local resistance has been generated in Tajikistan due to territorial loss and non-transparency in the border settlement. Mukhiddin Kabiri, head of the Islamic Revival Party declared that "this is a violation of the Tajik constitution which makes it clear that the territory of the state is single and indivisible. It is a defeat for Tajik diplomacy." Resentment also arises from the fact that the ceded territory is extremely rich in gold, uranium and other natural wealth and will add to China's energy basket and further its economic expansion.

However, Tajik Foreign Minister Khamrokon Zarifi refuted such antipathy and assured that the agreement "will make it possible for the country to feel confident in the region." The Chinese leadership voiced similar perceptions and the Chinese foreign ministry spokesman supplemented Zarifi's argument that the two countries had fully resolved the border question left over from history, which would pave the way for future cooperation, and also lauded Tajikistan's efforts in successfully hosting the SCO meet in December 2010.

The guiding stakes and issues for both the countries remain different and each is looking at the treaty through the yardstick of its own national interest. The resolution of the border and the increasing cooperation thus has to be contextualized in the larger gamut of economic engagement. China is currently the second biggest investor in the Tajik economy which is emerging from the pitfalls of a post-Soviet estrangement. In 2010, Tajik-Chinese trade grew by two per cent to US$685.1 million which constitutes 17.8 per cent of the overall volume of Tajikistan's foreign trade. China has already sponsored billions of dollars in low interest loans for building roads and tunnels and laying electric cable in Tajikistan.

Chinese companies are robustly involved in the Tajik gold-mining industry and particularly in the energy and infrastructure sectors. And the last six months have seen joint communiqués and several bilateral cooperation agreements being signed in the areas of agriculture, finance, electricity and transportation. Tajikistan and China along with Kyrgyzstan, Afghanistan and Iran are also planning to build an international railway network connecting these countries. A strong momentum of development has thus been maintained by both neighbours in the 18 years of their established diplomatic ties.

Nevertheless the flipside is starting to become more evident in the nature of their economic exchange. With such huge amounts of Chinese investment the Tajikistan economy has become highly dependent on its powerful neighbour. The border settlement has been accompanied by an agreement with China's Xinjiang Uyghur Autonomous Region, which has been allocated 2,000 hectares of land in Tajikistan for Chinese farmers to grow rice for their own necessity, with no apparent contribution to the Tajik economy. Several arguments have been made by the opposition in the Tajik parliament for the loss of natural resources in the Pamir region is equivalent to the entire investment by China in Tajikistan over the previous years. Thus, the Chinese settlement with Tajikistan actually reflects the supposed costs of imbalanced economic integration.

Given China's economic stature it is likely that its trade relations with other countries will remain lopsided and in its own favour to a large extent. In India's case, burgeoning trade relations will lead to further economic integration between the two countries. It then becomes imperative that India discerns from China's behaviour elsewhere to assess how and where its boundary negotiations with China might be headed. China's renunciation of its claim to major sectors on the Sino-Indian border remains highly implausible and it is unlikely also to play the generous 'big brother' and accept only limited territorial gains in the present disputed area. Neither would India be willing to stake its territorial integrity to gain short-term economic advantages. In such a scenario, the Sino-Tajik agreement becomes redundant to the Sino-Indian boundary predicament.