China's Endgame in Afghanistan
24 Nov, 2014 · 4756
Teshu Singh explains why and how much an engagement with Afghanistan is important for China
---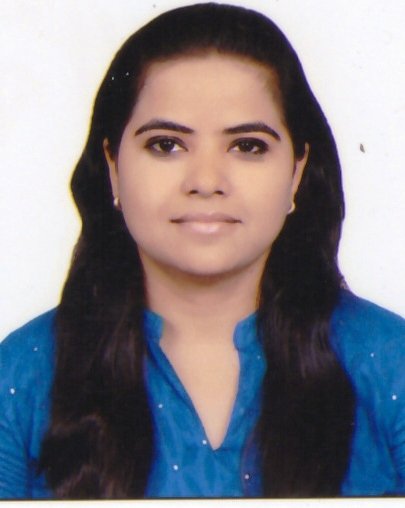 Teshu Singh
Senior Research Officer
The US troops are expected to exit from Afghanistan by the end of 2014 but according to a recently signed Bilateral Security Agreement between Afghanistan and the US, the troops will remain until 'end of 2024 and beyond'. Many Western countries look forward to China's more active role in the country. Given the complexity of the situation in the country and the region, will China engage itself in Afghanistan? What is its end-game in Afghanistan?

China's Interests in Afghanistan
Afghanistan is China's neighbour and any development in the country is bound to affect internal dynamics in China. Given that Afghanistan is a landlocked country and shares a border with China, Beijing will engage with Kabul to secure its western periphery, especially Xinjiang region. Notably, non-interference in domestic issues of other countries is the lynchpin of Chinese foreign policy. However, China has so far made economic investments in Afghanistan, especially in its energy sector.
China needs a stable and secure neighbourhood for its 'Peaceful Development' plan that also emphasises on a stable and secure neighbourhood. In 2006, China and Afghanistan signed the 'Treaty of Good Neighbourly Friendship and Cooperation' to lay out basic political principles and main directions of bilateral relations.
The region assumes more importance for China as it forms an important link in the 'New Silk Road' and is interconnected to China's Western Development Strategy (WDS). Although the Road does not pass through Afghanistan and Pakistan, it does pass through Urumqi and Khorgas in Xinjiang. Thus China is concerned about the overall security environment in the country that can affect the trade conducted through the corridor. The WDS that essentially aims to develop the western provinces of China is often disrupted by the Uyghur terrorism in the Xinjiang province.
Thousands of Uyghurs fighters are being trained in Afghanistan and Pakistan. There have been several
instances
of attacks in the past few months alone. Consequently, China has witnessed instability spilling into Beijing as well. During the 1990s, China relied on Pakistan to manage its relationship with the extremist group but now it is sceptical of the Taliban in Afghanistan.
Tools of Engagement
China has always been active in regional efforts pertaining to Afghanistan, such as: the '6 plus 2 initiative; the Kabul Process; and most recently, the
Shanghai Cooperation Organisation
(SCO) and the Istanbul process. The SCO was created in part as a response to the events unfolding in Afghanistan. It is anticipated that it will fill the vacuum as a viable regional institution that has both Russia and China as full-time members and Afghanistan, Iran, India and Pakistan as observers. Security is one of the most important issues on the SCO's agenda; the main focus of the SCO is to combat three evils in the region: terrorism, separatism and extremism. China has been its active member and Afghan stability is one of the major concerns of the organisation.
In August 2014, China held the first and the biggest military drill under the banner of the SCO in Inner Mongolia. The drill was aimed at training 7,000 servicemen from five SCO member states to test the troops' effectiveness in fighting terrorism.
Initiated in 2011, the Istanbul Process-'Heart of Asia' is a unique regional cooperation mechanism on Afghanistan that provides a platform for regional countries to improve interaction with Afghanistan. It aims to bring stability and development to the region. The fourth ministerial conference was held recently, which saw the participation of Chinese Premier Le Keqiang who strongly emphasised on the five points of China's interests in the Afghanistan. During the conference, China put forward a proposal, titled 'peace and reconciliation forum' with an aim to revive peace talks between the Afghan government and the Taliban. It looks forward to involve representatives from Afghanistan, Pakistan, China and the Taliban.
China's Endgame
Soon after taking office, Afghan President Ashraf Ghani visited Beijing in his first international visit as the new president; his Chinese counterpart, Xi Jinping, re-emphasised that China values 'Strategic Cooperative Partnership and supports Afghanistan to achieve stable transition and peaceful reconstruction'. During the meeting, he emphasised that Afghanistan's development goals are closely associated with China's promotion of regional cross-border economic development. The increasing China's engagement is believed to a win-win situation for both China and Afghanistan.

China will be training 3,000 Afghan professionals in various fields over the next five years but will never put 'boots on the ground'. Its role in Afghanistan will be a litmus test of its regional strategy. This can really help in establishing its image as a responsible global player in contrast to its assertive behaviour in the South and East China Seas.

Notably, China is interested in economic reconstruction of Afghanistan as much as it caters to Beijing's foreign economic policy with the ambition of a global power. China's endgame therefore is to emerge as a responsible regional power and eventually a global power.