India
The Islamic State: Affecting Shia-Sunni Relations in India?
03 Sep, 2014 · 4640
Saneya Arif writes why the rise of the Islamic State in Iraq and Syria doesn't pose a domestic sectarian threat to India
---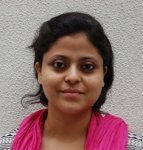 Saneya Arif
Research Intern
The unilateral establishment of the Islamic State (IS) and a 'Caliphate' in Iraq and Syria, and its atrocious activities has intensified the debate on the issue of Shia-Sunni strife. The jihadist group, in its self-proclaimed status as a 'Caliphate', claims religious authority over all Muslims across the world. Its harsh interpretations of Wahabi Islam, atrocious violence directed at Shia Muslims in particular, and given the fact that 13.4 per cent of India's population are Muslims, there are few questions that need answers. Has the establishment of 'Caliphate' and its activities affected Shia-Sunni relations in India?


Understanding Shia-Sunni Relations in India
The present-day nature of differences between Shias and Sunnis has been the same throughout history – one that was born soon after the death of Prophet Muhammad, over succession disputes. In India, differences between Shias and Sunnis is still doctrinal, and in areas such as ritual law, theology and religious organisations. India has seen very few killings and/or clashes of sectarian nature, and those that happened took place only in Lucknow and neighbouring areas in Uttar Pradesh. The most recent incident took place in old Lucknow's Shahadganj area, following a war of words between the two sects over activities of Caliphate in Iraq, and in another incident, Anjuman-e-Haideri, a Shia group urged for volunteers to fight in Iraq against the IS's atrocities. The group even requested the Indian airlines to fly over 25,000 Shia volunteers to Iraq as reported by Yatish Yadav's report for the New Indian Express, titled 'IB fears tremors of Iraq in India'.

However, if we look closely, the volunteers wanted to reach Iraq only to protect their holiest cities of Karbala and Najaf. Even these efforts quickly receded without fuelling any further sectarian problems. According to Maulana Kalbe Sadiq, a Shia scholar, in India, groups like the Jamaat-e-Islami, the All India Muslim Personal law board and the Milli Council have repeatedly stressed the need for unity between the two Muslim sects. This shows that the developments in Iraq and Syria have had negligible or no effect on Shia-Sunni relations in India.


The Islamic 'Caliphate' and Shia-Sunni Relations in India
Interviewing some Shias and Sunnis based in India made it amply clear that relations between the two sects in India have remained unaffected, and have largely remained insulated from the blowbacks rising from the events unfolding in Syria and Iraq; and this is likely to continue. Few interviewees even believed that it was the Western media that tried to inflict the seeds of divide between Shias and Sunnis in India by reporting the civil war as a sectarian conflict but isn't so in reality. If we go into the intricacies, we find that it is the Urdu media that often projected a radically different image of the IS because they rely more on their own interpretations of news reports received from international media. Some articles by learned columnists of Urdu newspapers gave a very positive picture of the IS, where they justified its atrocious activities under the pretext of shariah law. Few reports also stated that the group had also reportedly killed dozens of Sunni imams who refuse to swear allegiance to the IS, thereby transgressing the shariah. However, it is important to mention that most Indians do not even understand the difference between Shias and Sunnis. However, those who do, continue to view the current armed conflict in Iraq not as a clash between Sunnis and Shias and instead as a well-constructed web in the ongoing power-struggle in Iraq.


Earlier, in some parts of India such as in Lucknow, few Ulemas from both Shia and Sunni sects tried to play one sect against another using this international plank. Few newspapers even reported that there was a fear of Shia-Sunni polarisation in the country. Groups such as the Student Islamic Movement of India (SIMI) and Anjuman-e-Haideri, operating in India, were seen as security threats fearing they might take advantage of the volatile situation, but they did not. This is essentially because these groups, especially SIMI, are anti-state and not anti-Shia. Their mission is expel Western culture from India ensure that the Muslim community lives in accordance with the Islamic code of conduct.

However, eminent clerics from both Shia and Sunni sects gathered and prayed for peace and reconciliation in Iraq. Moreover, the Israeli offensive in Gaza further strengthened the Indian Muslims' stance against the IS because Abu Bakr al-Baghdadi, the self-proclaimed 'Caliph' and 'messiah' of Sunnis did not condemn Israel. Indians now know that it is not a Shia againt Sunni type conflict and that instead, it's a war against Muslims because whenever an attack by this jihadist group is launched, it is launched on the public as a whole – comprising both sects and not just Shias in particular.

Furthermore, India is not a country where Shias and Sunnis view themselves as a minority and/or majority as in the case of Iraq. India therefore doesn't have to worry about sectarian divides. What really troubles India is religious and not a sectarian divide.