IPCS Special Commentary
US and Vietnam: Emerging Security Architecture in Southeast & East Asia
09 Aug, 2013 · 4082
Rajaram Panda on emerging trends in US-Vietnam relations and its implications for security architecture in the region
---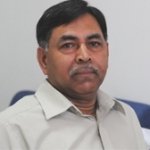 Rajaram Panda
Visiting Faculty, SLLCS, JNU
On an invitation from President Barack Obama, the Vietnamese President Truong Tan Song visited the US from July 23-26, 2013. Though President Tan Song was accompanied by a large delegation ranging from economics, trade and defence and even a senior religious clergy for interaction with US groups raising contentious issues of Vietnam's human rights records, the visit was significant more in strategic terms than in political or economic terms. Since the normalization of relations between the two countries on 11 July 1995, bilateral ties have leapfrogged and acquired a stronger spine in the wake of dramatic changes in the geostrategic environment, shaping and reorienting the foreign policy priorities of the US and other nations in the Indo-Pacific region.

Does the visit demonstrate new trends in US-Vietnam relations, and what it means for the American pivot and the growing security architecture in the region? Are there any major factors that are propelling the reorientation of relations among nations and what goals these aim to achieve? Though one can hazard some guesses on the driving forces, it will be difficult to conclusively prove the factors driving the changes.

Driving Forces
President Tan Song's visit to the US was rich both historically and in symbolism. Historically, it was only the second visit by a Vietnamese President to Washington after the Vietnam War. Symbolically, it was rich in political and strategic overtones in that it marked the first Presidential Summit between Vietnam and the US at a strategically crucial stage in Asia Pacific affairs. The significance of Vietnam's assessment of US strategic calculus needs to be viewed from the perspective of American pivot to the Asia Pacific and how the US security architecture in the Western pacific is being recast.

In the modern era, there are no "ideological crusades" that divide the US and Vietnam as was in the past. The days of the Vietnam War are long buried. By its assertive posture and actions, China has created geostrategic turbulence in the Asia Pacific. This has made the prospects of US-Vietnam relations bright with strategic convergences and realpolitik emerging as predominant driving forces. Though Vietnam's unwavering geostrategic significance ordained by its geographical location qualifying it a pivot position in the Asia Pacific remains intact, its strategic significance in US strategic calculus has fluctuated relative to the prevailing status of US-China relations.

Time is opportune to elevate the Vietnam-US bilateral ties to one of strategic partnership. There is no denying that Vietnam-US relationship stands at strategic cross-roads today as China threat looms large and this has shaped US' Asia pivot policy. During the Cold War period, the US had to contend with the Soviet threat. In view of the emergence of China as a regional hegemon, the US finds itself with huge responsibility to assure, and if need be protect and defend, its allies in the Pacific. Vietnam has the potential to play a more pivotal role in the US Strategic Pivot to Asia Pacific.

President Tan Song's US visit was an historic opportunity to upgrade the current relationship to a strategic partnership as Vietnam is now prepared to engage more closely with the US in order to balance China. On the other hand, the US sees Vietnam as a crucial component of its rebalance to Asia.

Human Rights and Arms Sales Issues
Unfortunately, the strategic logic of the partnership remains hobbled by concerns over Vietnam's human rights record. By including a senior clergy in his team, President Tan Song's was trying to assuage the feelings of human rights activists in the US. Besides strategic and economic interests, human rights and human values are three pillars of US foreign policy. But the US has in the past prioritized its strategic and economic interests over its normative interests. For example, though the US established ties with China in 1979, successive governments never felt shy in criticizing Chinese government's human rights record.

Yet, Sino-US ties have remained robust and strategic and economic considerations have gained priority over other issues. Yet again, America's decision to establish strategic partners' dialogue with Angola could not be prevented by the latter's reputation as "more corrupt and less free". Even Obama established a strategic partnership with Kazakhstan despite an Amnesty International report observing "Torture remains commonplace in Kazakhstan and the torturers are allowed to go free". Ukraine remains a US strategic partner despite The Economist Intelligence Unit downgrading it from a "democracy with defects" to a "hybrid regime," and Transparency International ranking it among "the bottom states" on its corruption index. Therefore, human rights are not the real issue for the US when other interests are at stake. Yet, Washington continues to put pressure on Hanoi to improve on human rights as a precondition for upgrading bilateral relations.
Because of Vietnam's human rights record, the US continues to impose a ban on lethal weapons sales which Vietnam needs to modernize and overhaul its dated military. In June 2012, Vietnamese Defense Minister Gen Phuong Quang Thanh told then US Defense Secretary Leon Panetta at K2000, Vietnam's military headquarter, that removal of the ban would benefit both Washington and Hanoi. The General argued that once the lethal weapons restrictions are lifted, Vietnam will buy some [items] from the US, firstly to repair and then overhaul the weapons that are left from the war. In order to modernize its military, Vietnam needs to buy certain kinds of weapons depending upon its financial capacity and demands of the military.

The Pentagon sees Vietnam as a key partner in the Asia-Pacific region. Cam Ranh Bay, a major US hub during the Vietnam War is strategically located and Washington would find it difficult to overlook its usefulness. Since 2003, more than 20 US ships have stopped in Vietnamese ports, including Cam Ranh Bay, where the dry cargo ship Byrd is currently anchored. Vietnamese contractors are performing some work on the ship while it is there. The Vietnamese government welcomes the logistics support work in its commercial ports as the stops could help create jobs.

Since the US calls for a greater focus on the Asia pacific region as a part of its new military strategy, developing the capabilities of its Asian partners, such as Vietnam, is a part of Washington's policy. In 2011, Vietnam and the US signed a memorandum of understanding to cooperate on nonlethal defense exchanges, such as search and rescue, maritime security, providing humanitarian assistance and peacekeeping operations. Though Panetta promised to take the relationship "to a new level", this was conditional that Vietnam improves on human rights.

Though Washington has candidly told Hanoi that it will not sell it lethal weapons until its human rights record improves, it applies a different yardstick to other countries, such as its allies in the Middle East. Indeed, Washington only briefly suspended arms sales to Bahrain after the Arab Spring, and resumed them despite the government's continued crackdown on its Shi'a population.
Why is this double standard when it comes to Vietnam? It could possibly be because of domestic politics. Civil society groups in the US, some led by Vietnamese Americans, have long used Hanoi's human rights abuses to argue against stronger bilateral ties. Most recently, anti-Vietnam groups in the US have seized upon Hanoi's recent arrests and prosecutions of dissidents to press Obama not to upgrade the bilateral relationship.
However, Washington will find the deteriorating strategic environment in Asia as compelling reason to redefine its Vietnam policy. Moreover, with China acting in a more determined and aggressive manner in its maritime disputes in the South China Sea, the US can no longer allow human rights to define its relationship with Vietnam. Sooner or later, US-Vietnam relationship will be elevated to a strategic partnership putting human rights issue to the secondary place. Indeed, upgrading of ties would advance the strategic interests of both countries as well as that of the region. A more strident approach often proves counterproductive, and therefore a policy of active engagement with Vietnam on the issue would yield the desired result. As a leading protagonist of human rights, the US needs to adopt a policy of positive engagement to obtain greater compliance from Vietnam on human rights.

South China Sea and the China Factor
Notwithstanding America's Asia pivot policy, shared wariness over China seems to be the main reason the US and Vietnam have embraced each other. Though the China factor is behind the realignment of relations among some Asian countries, the economic side of the picture suggests just the contrary. China's trade ties with Japan, South Korea, India, Vietnam and many other Asian countries are ballooning. Though China is Vietnam's largest trade partner, trade between Vietnam and the US increased more than six-fold from 2002 to 2010, to $18.6 billion. This has not prevented China from racking up disputes with its economic partners. Notable of these is the contending claims of a number of countries over the South China Sea, believed to possess huge deposits of natural resources.

Analysts interpret, therefore, President Tan Song's visit to the US as part of Hanoi's strategy to seek counterbalance against perceived Chinese assertiveness in the South China Sea. Vietnam can reduce its economic dependence on China and diversify trade ties with other countries. In this context, the TPP could prove to be a useful avenue for Vietnam to diversify its trade relationship to lessen its dependence on Beijing. The China factor is a key propellant driving the US and Vietnam closer.

In a bid to protect its strategic autonomy, Vietnam is not just courting the US, but is also trying to persuade rising Asian powers like India to play a more proactive role in the East Asia theatre. The Vietnamese prime minister sprang a surprise in 2012 when he exhorted India to play a more proactive role in defusing the South China Sea crisis.

Does the US see this opportunity to induce Vietnam to transform into a democratic system, given that the tensions between China and Vietnam are contributing to the latter's increasing reliance on the US trade and investment? The increasing bonhomie between the US and Vietnam provides a window of opportunity for democratic change in Vietnam. The civil rights organizations see that Vietnam's vulnerability stems from the unrelenting aggression from China as it cannot resist aggression from China on its own. Therefore Vietnam needs friends. It therefore has been making conscious decisions to join with the US and other ASEAN countries for a common front to meet the China challenge. The visit of Vietnamese Foreign Minister Pham Binh Minh to India in early July 2013 should also be seen from this perspective. This is because both India and Vietnam are working together to strengthen the strategic bond for peace and prosperity in the Indo-Pacific region.

Integrating with the World
As Vietnam has transformed itself, the country is now placing an increasingly significant role on regional and on global issues. Vietnam has announced that it intends to participate in UN peacekeeping operations in 2014. Vietnam is also getting increasingly involved in maritime security and humanitarian assistance issues and disaster relief capabilities. On its side, the US is focusing its assistance programs on adaptation, clean energy, sustainable development in order to address Vietnam's vulnerability to climate change. The issue Lower Mekong Initiative was discussed at the recent APEC conference in Brunei.

Vietnam is increasing getting engaged with a number of multilateral agencies, besides preparing itself to participate in the UN peacekeeping forces in the foreseeable future. Vietnam earnestly wants to be a responsible, reliable member of the international community with positive contribution to addressing international issues for the maintenance of peace, stability, and cooperation in Southeast Asia and Asia Pacific.

Amidst a changing regional and world landscape, the major powers, including the US, have an important role and responsibility in dealing with hotspots in the region such as the East Sea – East China Sea and such global issues as energy security, food security, transnational crime, climate change, and so on. This has become ever more imperative. In that spirit, Vietnam welcomes the US enhanced cooperation with the Asia Pacific and Asia 'pivot' policy.