China and Japan: Abe's New Military Drive
14 Jan, 2013 · 3789
Rajaram Panda looks at the implications of the government's increased defence spending
---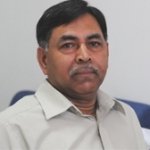 Rajaram Panda
Visiting Faculty, SLLCS, JNU
After the assumption to office of Liberal Democratic Party leader Abe Shinzo as Prime Minister, following his massive electoral victory in December 2012, Japan's foreign policy profile seems to be undergoing a perceptible overhaul. Apart from domestic issues such as arresting a surging Yen, increasing spending on infrastructure, and resuscitating the economy, his stance on the diplomatic row with China over the ownership of the Senkaku Islands has become an important issue. Keeping this in perspective, his government has sought to increase defence spending in 2013. What would the implications of such a scenario be?

Responding to China's Assertiveness
China's defence modernisation and assertive stance on territorial issues in recent years is a matter of concern that has engaged security analysts in dissecting how to handle this issue. China's unpredictability and its relentless rise are driving regional powers, including the US, to seek counterstrategies either independently or in cooperation with other regional powers. US President Barack Obama's "pivot to Asia" policy may also be analysed from this perspective.

Prime Minister Abe is known to be a hardliner and a nationalist. Japan has the backing of the US, its security alliance partner, in dealing with the China challenge. Abe is not shy in articulating his government's policy to review Japan's military strategy; whose primary aim is to offset China's growing military power.

The new National Defence Program Guidelines adopted in 2010 by the Democratic Party of Japan aimed at addressing China's rising military might by building more submarines and other mobile forces capable of defending Japan's southernmost islands. It was the biggest step from cold war-era deployments of heavy tank and artillery units on the northern island of Hokkaido, towards bolstering Japanese forces in the southern islands around Okinawa, where China's navy has marked a growing presence. However, the NDPG 2010 called for gradual reductions in defence spending and in the size of Japan's military, particularly, in the number of tanks and infantry members.

Though the guidelines called for increasing military cooperation with the US and other democracies in the region; including South Korea, Australia and India, it did not address requests from Washington for Japan's Self-Defence Forces to join in three-way drills with the US and South Korea that would be aimed at North Korea. Before Abe, Japan had long resisted American calls to increase its military role in the region because of the constraints posed by its pacifist post-war Constitution and bitter memories of its devastating defeat in World War II. Though the new guidelines seemed to indicate a willingness to slightly raise Japan's military profile, it was only in a defensive manner. Now, Abe is committed to strengthen Japan's military to defend the country's control of over uninhabited islands in the East China Sea claimed by both nations but controlled by Japan.

Implications of Japan's Increase in Military Expenditure
In light of territorial tensions with China, the LDP wants to raise defence spending in fiscal 2013 to at least Yen 4.77 trillion - the same as its initial fiscal 2009 budget, which was the last one it formulated before becoming an opposition party. In fiscal 2012, Japan's defence expenditure drafted by the DPJ stood at Yen 4.71 trillion. This would be the first increase in Japanese military spending since 2002 when its defence spending was budgeted at Yen 4.96 trillion.

The new spending plan, proposed by the LDP, would seek to increase the number of ground troops, strengthen air and sea defences around the disputed islands, and buy new early-warning aircraft to guard against Chinese intrusions near the islands; as well as its attempt to step up airborne and maritime surveillance, and missile launches by North Korea. In addition, Defence Minister Itsunori Onodera said Abe's government would review the long-term basic defence program that was adopted along with a midterm defence build-up program in 2010 by the previous DPJ administration.

The LDP's ambitious plan also includes a feasibility study on acquiring Osprey aircraft, American vertical take-off transport planes. With a budget spending of Yen 4.65 trillion, or USD 53.3 billion on defence, Japan has one of the largest and most advanced militaries in Asia, though it has kept a low profile. Abe's nationalistic stance is aimed at raising Japan's military profile in the region and arresting Japan's declining influence, besides helping its ally, the US, to counter China's rising military prowess.

Abe is also keen on revising the war-renouncing Article 9 of the Constitution and asserted exercising Japan's right to collective self-defence. This has raised concerns among Chinese officials. During Abe's first term, both countries adopted the concept of "mutually beneficial strategic relations", thereby opening a new chapter in Japan-China relations after bilateral ties had frozen due to his predecessor Koizumi Junichiro's repeated visits to Yasukuni Shrine, where the souls of the Japanese war dead and Class-A war criminals are enshrined. That bonhomie, however, is not going to be repeated during Abe's present term because the security environment in the region has drastically changed.